I get a lot out of writing, but it can be agonizing. It's one of the scariest things that I do in my life, even if it keeps me sane.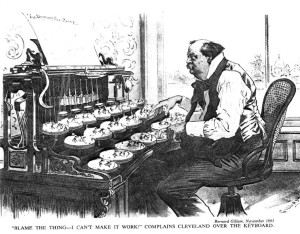 Just yesterday, I finished an article about the closing of the Lusty Lady peepshow here in San Francisco. It took days of misery and stress, but it was satisfying as hell when I finally did it. The worst part, as always, was having the job hanging over me. Knowing that I needed to finish up the article has haunted the entire last week, and if I could have just sat down and written it, it would have been finished last weekend or Monday at the latest. (Monday was actually my self-imposed deadline; I missed it by two days.)As a writer, my biggest weakness is lack of regular habits and personal discipline. What I mainly did for the last week or so is sit in front of the computer, so intimidated by the task ahead of me that I couldn't do it. My brain knows how illogical this is; I can feel myself burning the time that I needed to write the fucking article, but that doesn't stop me from doing it. I am seriously jealous of my fellow writers who can knock out an article in a day or two. Me, I obsess and fret over everything, and it takes me days to get anything done. You can see the results, in a way, in this blog. One of the reasons that it's so sporadic is that I paralyze myself with fear of doing it wrong.
Fear of failure has always been my single biggest fear, the one that dominates all the other ones. And it's a killer, because it so easily becomes a self-fulfilling prophecy. Point your finger at any failure in my life, any area where I haven't gone as far as I want, and odds are it's because I just stood there, scared of fucking up.
In a way, this ties in really closely to my depression. Writing makes me feel good; really good, at least when I get the buzz on and I'm on the roll. It's healthy for me. The trick is that I have to actually do it, and that's hard. When I'm depressed, it's very much the same; when I have a Full Marvin going on, I know what I can do to make myself feel better; I just can't get up the energy to do them.
I can literally sit in front of the computer for three, four, five hours, telling myself that I'm going to get started in a minute. I am even better at procrastinating than I am at writing. I have blog entries locked in my archives that have been unfinished for years, although I'm still writing them in my head. One of the main reasons I write for places like the SF Weekly and Slixa is that it gives me a deadline, which forces me to get shit done eventually. I definitely need to focus and get it done faster, though. I'm working on getting out of the multitasking habit. OS X's full-screen mode is really good for that sometimes, but I have to build the mental focus, too. The internet really was built for people with brains like mine, that get pulled easily from one tidbit to another. Before the Internet, I used to read encyclopedias and dictionaries for hours; one entry would pull me to another and then to another, in an endless chain. It's educational, in its way, but it can also make it hard to learn the discipline to focus for a long time. Just now, for instance, I went on a spontaneous search for the source of a certain pity quote; I then got lost in an article about the differences between <blockquote>, <cite>, and <q> tags in HTML 5. That's a good way to learn stuff, and to avoid writing.
But now, I'm going to get breakfast and start the day's writing, with as little fear as I can.