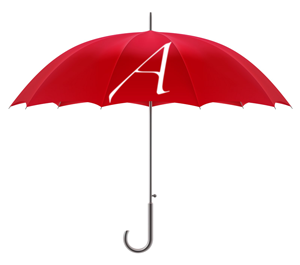 As much as I value what Freethought Blogs brings to the atheist community in discussing social justice, I think that Maryam Namazie and Taslima Nasrin have seriously fucked up with this post, and really need to be called out for it.1
Taslima in particular has a very bad history in her attitude towards sex work; one of her first posts on FTB called prostitution "sex slavery," and overtly disregarded arguments made by sex work activists as "lies." She very specifically insulted Maggie Mayhem, one of the most intelligent and articulate activists I know. And yet, in order to make a political statement, both she and Maryam are happy to stand and say "I am a whore!"
No, Taslima. No matter how much misogynistic abuse is heaped on you by the bottom-feeders of the slimepit and the religious right, you are not a whore. Whoring is a job for millions of women, men, and genderqueer people all over the world. For some it is an abusive, horrible experience; for others, it's something that they freely choose for themselves. Whichever it is, their lives deserve respect; they should be allowed to choose to do sex work or not to do sex work, and to make that choice legally, safely, and without stigma. And they deserve the right to tell their own stories, not to have others claim them as their own.
Taslima has shown extraordinary courage in speaking up in a part of the world where it's very dangerous for any woman, any atheist to do so, but in this case she and Maryam are wrong. Neither they nor I can speak for sex workers; as people who crave social justice for all, we can only speak with them. We are the ones who need to shut up and listen when someone like Maggie Mayhem tells us that we're wrong about their life.
To put it in perspective, Taslima and Maryam's appropriation of the identity "whore" parallels the incident when two white feminists were photographed at Slutwalk in NYC carrying a sign that said, "WOMAN IS THE NIGGER OF THE WORLD."
John Lennon and Yoko Ono's song was controversial when first released in the 1970's, but in 2012, the sign ignited a lot of long-simmering issues over the whiteness of feminism at large and Slutwalk in particular. Latoya Peterson at Racialicious summed up a lot of black people's objections to the sign:
Woman is not the nigger of the world.

John Lennon is not the final authority on whether it's ok to use the term nigger.

Quoting black men from the 60s is not a valid defense against critiques from black women, black feminists, and our allies today.

The term nigger is not "in the past."

The term nigger has not, and has never been, a term that can be equally applied to everyone.

Arguing that black people don't have a monopoly on the term nigger is just fucking disgusting. You want it that bad? Really?
The first response I got when I tweeted my thoughts about Maryam's post was this:
This sounds very much like the arguments made by white activists defending the Slutwalk sign. And the response to it should be the same: if you're not a sex worker, you don't get to decide what "whore" means. For those who do sex work, whether voluntarily or not, being seen as a "whore"is not simply a matter of crude disrespect. Whether in Singapore or San Francisco, being a whore means a vast difference in privileges and rights. It means the difference of whether the people around them consider their lives disposable or not. It defines where they're allowed to live, where they're allowed to travel, and what kind of jobs they can have after they stop doing sex work. In certain cities in the U.S., it means the difference between whether the condoms in your pocket are safer-sex supplies or evidence in a criminal prosecution. These are not experiences that Maryam, Taslima, or Mhairi are allowed to claim simply by dint of being women. And they absolutely should not try to claim them with any credibility after dismissing the voices of those who actually do live with the word "whore" attached to them, not only by misogynist assholes, but by the law.
One of the things that came out of the controversy over the Slutwalk sign was a phrase, coined by Flavia Dzodan, that has since become very common in feminist circles: My feminism will be intersectional, or it will be bullshit. It's a sentiment that we need to cling to as atheists, too: Our atheism must be intersectional or it will be bullshit. If our atheist communities are to mean anything, we won't do it by kicking people who are already down and telling them that it's because we have their best interests at heart.
–30–
---
I left the following comment on Maryam's post:
I'm sorry, but I really object to this. If you're not going to support real whores, then don't appropriate their identity as your own. So far, FTB hasn't been very vocal in supporting the rights of sex workers to do their jobs safely, legally, and without stigma. Taslima in particular has an extremely bad history on the topic, having equated prostitution with slavery and insulted actual sex work activists like Maggie Mayhem in the process. To my knowledge, she's never apologized for either her treatment of Maggie in particular, or of her abuse of sex work activists. And yet, she's willing to adapt that identity for the purpose of making a statement.

In addition to our issues with misogyny and racism, it's time for the atheists to start dealing with whorephobia in the community. Silencing women and men who do sex work, then grabbing their identities for your own use is in no way progressive or just. ↩