If the only way you can accept an assertion is by faith, then you are conceding that it can't be taken on its own merits. It is intellectual bankruptcy. With faith, you don't have to put any work into proving your case. You can "just believe." —Dan Barker, Losing Faith in Faith: From Preacher to Atheist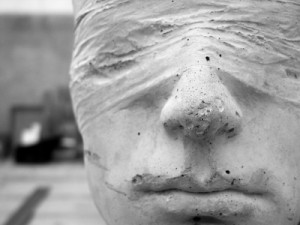 The extent to which faith compels progressive believers to blind themselves injustice so they can pretend their own ethics are backed up by divine authority is illustrated beautifully by Nahida herself, in the article that originally started my Twitter war:
[Nahida] interprets the condemnation of Sodom through a pro-queer, feminist lens as well: "My interpretation is that it was because they were rapists, not because the people they raped where of the same sex." The book's message, to her, is that "even when you don't agree with someone's decisions, you have no right to suppress the free will that was given to them by God." Therefore, she says, Muslim law is inherently pro-choice, and inherently against imposing one's religious beliefs on other people.
Whether the crime of Sodom was homosexuality, rape, or mere blasphemy, there is no way to tell that story without showing up god as a malignant, unjust thug. Nahida's supposedly pro-queer and feminist interpretation of Sodom and Gomorrah conveniently glides past the fact that according to the story, two entire cities were massacred by her god because of an attempted rape.
Think about this for a moment. According to the legend, Sodom and Gomorrah were two major cities, with populations of hundreds, maybe thousands. The divine punishment for a mob of men who tried to rape two strangers (in addition to an unspecified general sinfulness) was to pour sulphur and brimstone down on both cities and kill not only the rapists, but every man, woman, child, and animal in those two cities. It is as though the response to the Manson Family murders had been to nuke Los Angeles.
In other words, Nahida is trying to use an incident of genocide to build a foundation of social justice. One of her repeated criticisms of me via Twitter was that I'm ignorant of the centuries of Islamic tradition that she's spent years studying. And on that point, she's got me. I am ignorant of most of Islam. I grew up Episcopalian and live with a Jewish family. Those traditions I'm pretty well-versed in. Less so with Islam.
But it's also pretty irrelevant. It's nothing more than her version of the "Courtier's Reply," which attempts to discredit a critic because they lack knowledge of obscure minutiae in a given field. But if someone were to submit to me a mathematical proof that began with the assumption that 2 + 2 = "apple," then I don't need to know the intricacies of trigonometry in order to say that there's something seriously wrong with it.
Nahida is not unique in this. It is the most basic dilemma faced by believers who want to make a more just, humane world and want to make those beliefs consistent with deities whose acts are unambiguously petty, vile, and thuggish. In order to make them arbiters of morality and justice, believers have to completely ignore what their own holy books say. In order to look to the Abrahamic god for moral instruction, believers have to fully ignore or rationalize not only the slaughter of hundreds of men, women, and children at Sodom and Gomorrah, but also:
The garden of Eden, and god's punishment against the first man and woman for seeking knowledge;
The deluge, in which YHVH destroys not mere hundreds or thousands of lives, but every man, woman, child, and animal on the face of the planet;
The slaughter of the Midianites, depicted in Numbers. In this, God gives very explicit and detailed instructions to not only kill the combatants, but all the male children and the women who are not virgins. The Israelites take into slavery 32,000 women and girls who are virgins.
The conquering of the Canaanites. God specifically instructs the Israelites "do not leave alive anything that breathes," not only in the case of Canaan, but the other lands that he is promising to them.
These are only a few examples; to list all of the atrocities of the Abrahamic god, even just sticking to the Mosaic books (Genesis, Exodus, Leviticus, Deuteronomy, and Numbers; otherwise known as the Torah or the Pentateuch) would be tedious and overwhelming. When you point these things out to modern-day believers, especially liberal ones, they typically respond that those things have to be taken in a historical context, or they point out other aspects of the texts showing how god also insists on compassion and mercy for the downtrodden and powerless. Christians in particular will assert that all that stuff happened in the Old Testament, and that everything got a reboot with the New Testament. The problems with these arguments are simple and basic:
Historical Context: This sounds like a reasonable argument at first glance, and it would be, if we were talking about the philosophies of Plato, Aristotle, Nietzsche, Descartes, Lao-Tsu, Confucius or any other human thinker. But gods get held to a different, higher standard. We're allegedly talking about the entity who laid the very foundations of the universe. We're talking about an entity who can see into the deepest corners of the human heart and mind. Going back to the math metaphor again, if you think of the moral issues that we humans navigate as a series of mathematical problems, then God/Allah/G-D is supposed to have the teacher's edition. In fact, he wrote the teacher's edition. If someone like that says that F=MA, then it fucking well better not come out as F>M/A. Religious texts are not typically presented by their believers as specific to the times that they were they were first set down; they are revelations that are relevant to all time.
Mercy and Compassion: There are certainly parts of the Abrahamic traditions that are compassionate and call for justice. You can find parts of the Tanakh (Hebrew Bible) and the Christian New Testament that fit in very well with modern concepts of social justice. But they are invariably juxtaposed with things that are equally repugnant to a modern mind. Does the lesson of the Good Samaritan outweigh the terror and deaths of the victims of the deluge? Or the Midianite women poked and prodded in their vaginas to decide whether they would be enslaved instead of executed? Is whatever wisdom or compassion that might be in those texts worth turning your head from those things and pretending that they're not there on the page as well? What does it say about the moral character of people who do so?
One of the key points of contention in the Twitter exchanges came when MsCrosswords mentioned her own experiences trying to be both Jewish and feminist, and said that religion and feminism ultimately contradict each other:
Nahida and LoriAdorable took this as a deeply insulting comment, and a lot of the exchanges over the next 36 hours or so came back to that point. But the best proof of it is in Nahida's choice of Sodom and Gomorrah as her example of how religion can allegedly be a valuable tool for justice. Lest it seem like I'm flogging Nahida with a single sentence from a longer article, she does write on the subject at length at her own blog, and reiterates her opinion that God's punishment came because of the sin of rape, not because of homosexuality:
Recap: Being gay is not a sin. Having anal sex–between anyone, including a man and a woman–is a sin. The people of Sodom were destroyed for a number of things, the main sin being rape–which, yes, happened to be anal rape–but "homosexual activity" (it feels offensive to use this term but I can't think of anything else to describe how they view this) itself was not among the sins that ultimately destroyed them, because–if you recall–the women were destroyed as well. Lot's wife was specifically mentioned to have been destroyed. Had God destroyed the tribe for "being gay" (which they weren't) or even for anal sex rather than for being serial gang rapists who lusted after the power of angels and defied morality despite having full knowledge, the women would have remained.
She goes through some very complicated detail in order to get to this point, but ultimately, it doesn't matter. Whether you believe that the story is about a people being punished for homosexuality, for rape, or just good old-fashioned butt sex, in the end you have to create a narrative that justifies the mass extermination of two entire cities of human beings. You have to convince yourself that the same all-powerful deity who killed all those people is worthy to dictate ethics and justice to us. Perhaps worst of all, you have to read the story in a way that allows you to dismiss those peoples' lives. Whether you tell the story of Sodom in the way favored by Southern Baptist Christians, or the allegedly progressive variation that Nahida puts on her blog, you have to convince yourself that every single person there was The Other, because if you don't, there is no way to look at the Abrahamic god other than as an irredeemable monster.
For believers, this dilemma come up not in this single example, but over and over again. They have to look at the victims of the deluge, the fates of the Midianites, the Egyptians who died in the plagues, the Canaanites, and many more, and still conclude that all of these represent the will of a good and just being, and with his help we will come to realize the best in ourselves.
And that's why faith is a dead end. Because in exchange for the certainty of truths that are writ in stone, believers give up the power to stand up and say "Prove it!" to that one last authority. No good Jew, Christian, or Muslim, no matter how humane and liberal, will ever look up from the bodies incinerated in the holocaust of Sodom, or the Midianite women systematically raped and murdered and conclude that the god of their book is an unjust tyrant. That is one line that faith will never allow you to cross; to do so is called "losing your faith." And so the deaths and the agony and the grief have to be apologized for or erased entirely.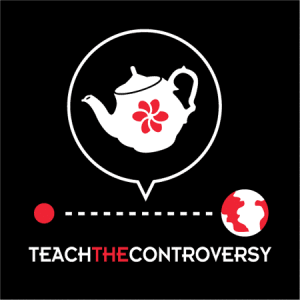 Faith and justice have distinctly different agendas; when those agendas overlap, it can be powerful, but ultimately they diverge again, and the test of character is which path you're willing to follow when they do so. Faith is about the will of whatever spirit, god, goddess, or holy teapot one believes to be the ultimate authority. Believers meditate and study to divine that will, and proceed from there to do good or ill.
But justice is about us, right here. In this life, in this world. The question that we ask when we seek justice is not "How can I best serve the will of God?" but "How can I best help this person right here?" If you truly want social justice, the driving question is how best to help the people in your communities to eat, to have health care, to have opportunities to learn and speak for themselves. True justice centralizes the needs of our humanity, not the will of the divine.
#
It's true that I don't know if Nahida's god exists, nor that of Father Taylor, the Episcopalian priest in the church I went to as a child, nor those of any other tradition. I don't think that they do, and I think that we're all better off if they don't. Based on the literature, human beings seem to have created deities in order to sanctify the very worst aspects of themselves.
But one thing I am certain of: if YHVH or God or Allah or the Blessed Holy Teapot is up there looking down, he is irrelevant to me, compared to the people I see and talk with every day. No matter how much liberal believers study their texts and try to assemble a divine imperative for social justice, the existence of their deities, not to mention their morals, can never be more than conjecture. And I for one refuse to live or die on nothing more than that.
– 30 –