As soon as we abandon our own reason, and are content to rely upon authority, there is no end to our troubles.—Bertrand Russell
I believe, without reservation, that secularism is a far superior way to build a fair and just society than religious or spiritual thinking, no matter how well-intentioned.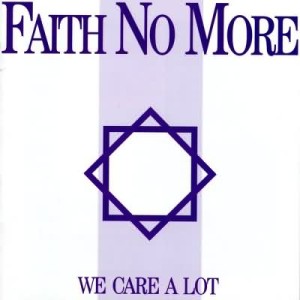 That catches some people by surprise. When you're out and open about being an atheist, they naturally think that the religious people you're against are the cartoonish fundamentalist preachers on TV, the middle eastern theocrats that spray women in the face with acid for some crime or another against "modesty," or child raping priests. And it's true; I am against all of those people with a feverish passion. What catches people by surprise though, is that I'm also critical of the nice, liberal theists, the ones that I mostly agree with on issues of queer rights, feminism, poverty, racism, the environment, and so on.
And it's true that I'm not against progressive theists in the same way that I am the fundamentalists. They are largely tolerant and decent people, and we can work together, at least in the short term. But in the long term, I think that using faith as a foundation for social justice is rot at the heart of the apple. What someone believes is important in determining what kind of person they are, but why they believe it is just as important, if not more so.
This has been sitting in my brain for a long time; it's something that I wrestle with a lot, because criticizing religious progressives in some ways feels like kicking puppies. They are, after all, the good guys, as far as I'm concerned. I want more people in our society who support the rights of queers and women, who want people to have free medical care and free speech, and who are willing to stand up against poverty and racism.
But ultimately, I think that we're a lot more likely to get those things if we stop trying to justify through the will of spirits and deities and prophets, and talk instead about the needs of ourselves and our communities, right here in the real world.
The reason I'm typing this out right now, after chewing on it so much is that I spent a lot of this weekend in a Twitter war over faith-based feminism. I'm not going to outline the whole thing, but it began with a single tweet by Ozy Frantz, pointing to an article by Sady Doyle about a feminist friend who converted to Judaism. MsCrosswords replied, pointing out that Judaism and Christianity are spilling over with inherent misogyny that conflicts with feminism. Over the next couple of days, it built up into a very heated dialogue, first between MsCrosswords, LoriAdorable, and myself, and finally culminating in some even more tense exchanges between myself and NahidaSN, a young Muslim feminist who was cited in the original article.
Twitter, by the nature of its 140-character limit, is a very claustrophobic atmosphere when you're trying to express complicated and potentially volatile ideas. I'm actually impressed that between all of us, the discussion didn't get any further out of control than it did. But like I said, Twitter is extremely constraining in terms of discussion, and a lot has piled up in my head over the last couple of days. Trying to say everything I did in 140 characters makes me feel like crouching to get into a 3′ x 3′ x 3′ cube. There's not a lot of room for movement, and virtually none for mistakes.
First, I'd like to outline some things that I'm not saying:
I am in no way saying that everything that came from religion ever is universally bad and evil and that nothing good can ever come from it.
I am not saying that progressive theists don't really believe in equality for marginalized communities or other social justice work; there are indeed many theists who believe as passionately in social justice as I do, if not more so.
I'm not differentiating between religious traditions here; as far as I'm concerned, no matter which religion we're talking about, they all suffer from the same fundamental flaws.
But what I am saying is that to the extent that religion is a valid tool for social justice, it is a blunt instrument, more akin to a baseball bat or a mallet than a scalpel. If your goal is a democratic and equal society, religion is inherently limited, because if you dig deep enough, all religion enshrines authoritarianism at its root. It requires faith, not questions, and that is the very heart of authoritarianism.
#
The best example I can think of that demonstrates the superiority of secularism over faith is the last fifty years or so of changes in how society views queer sexualities. In the 1950s and early 60s, it would be easy to make a case that the mainstream religious and medical establishments in the United States held roughly parallel beliefs about homosexuality: ask your local priest for an opinion on gay or lesbian sexuality, and he most likely would have said without reservation that it was a sin; ask your doctor or psychologist, and they would have told you that it was a sickness. Both fields acted on these ideas in cruel and brutal ways.
But that changed. At least, somewhat.
The difference between the attitudes of scientific communities towards queer sexualities and identities and the attitudes of faith-based communities is striking. Their attitudes are no longer parallel. If you now tried to make the case at a medical conference that same-sex attraction is a pathological abnormality that needs to be cured, you would be classed with people who think that the Jews run an international banking conspiracy from a secret moon base. In other words, not just ignorant, but hateful and detached from reality.
But although the religious community is much more accepting of LGBT people than they were in the past, that acceptance is nowhere near as advanced as in secular contexts. While there are organizations and churches that are not only tolerant of LGBT sexualities, but actively pro-queer, religious communities as a whole lag far behind secular thought. You can still be an open homophobe or misogynist and not be rejected from the mainstream of American religion. When the pope makes ridiculous declarations about homosexuality being an abomination, or how condoms might make AIDS worse in Africa, he is not mocked and his views rejected from serious consideration by the world at large. Religious leaders across the country, across the world, are afforded the very same luxury of condemning gays in the most absurd and hateful ways without being instantly ejected from the public discourse. On the contrary,  bigotry wrapped in religious faith is shielded from public condemnation in ways that secular thought never is. The fundamental difference is that if you take a stance based on secular ethics, you're expected to take responsibility for that stance yourself. Faith-based morals aren't held to the same standard. Whether someone believes that sluts shouldn't be able to get birth control, or that same-sex marriage should be legal, if their reasoning comes from religion, they're given a certain amount of credit for being a person of good conscience, no matter what the consequences of their beliefs.1
#
When you make a case based on reason instead of revelation, the door is always open for the challenge: "Prove it." Those words allow us to light a candle, rather than cursing the darkness. They are the ultimate challenge to power of any kind. Debates on based on faith focus on what divine authority says; they never challenge the legitimacy of that authority. You lose that right to challenge power when you root your vision of social justice in faith.
I remember, with painful clarity, how completely unjust it seemed when I was a kid and my parents answered my challenges to some rule or another with a glib, "Because I said so." It felt both insulting and a complete betrayal of everything I believed about fairness. And as I grew up, I became even less willing to take "Because I said so" as an answer. But when you build a vision of social justice on faith, rather than reason, that's the best answer you'll ever get.
I'm glad that there are believers who think that their faiths compel them to feed the poor, fight for justice, demand free health care, and oppose homophobia, racism, and misogyny. I would rather have them as neighbors than the other kind. But at the same time, why someone believes something is as important to me as what they believe. And if your ultimate reason for fighting injustice is "Because God said so," then that's not good enough for me.
The question I always want to ask of progressive believers is this: What if you're wrong? What happens to your beliefs about justice then? How would a group of liberal Christians respond if I were to pop into my TARDIS, bring Jesus Christ to their next church meeting, and he said, "Oh, yeah. That Phelps guy got it totally right. Faggots? Hate 'em." If it turns out that your savior really is a right-wing asshole, do you abandon the savior or your concept of justice?
This is an important question. It cuts to the heart of why faith is ultimately authoritarian. How one answers it is not only a fundamental test of character, but also of how you actually make your moral decisions. If someone faced with that decision chooses the god, then they show that they have no moral agency of their own. If they go ahead and continue to advocate equality of gender, of ethnicity, of sexuality, then what it says is that ethos of justice transcends even the authority of god.
And happily, I think that most progressive believers are of the second group. Most people learn first that it's bad to let people starve in the streets, die of disease, or be lynched from trees, then work backward to find a way to say that god believes in those things, too. It's much more benign than the first way, but it is still fundamentally dishonest. To put it bluntly, it's bullshit. The argument that results says only that these things are good because god says so.
What YHVH, Allah, or Christ might have to say about the morality of homosexuality, or the proper place of women, or economic equality is irrelevant to me. Abortion does not become more or less moral based on the decrees of long-dead prophets and fictional deities. The lives of people are important to me. These are questions of who lives, who dies, who eats, who doesn't, who can speak, who is silent. And they are far too important for us to decide on faith alone.
It is especially problematic to assign the moral authority for those decisions to the God of the Abrahamic religions: Judaism, Christianity, and Islam. Based on what's written in the holy books of those religions, the god of Abraham is a tyrant that no person of good conscience should look to decide matters of morality or justice. If I believed that the Abrahamic god existed, I would be very afraid, and I hope that I would have the courage to do everything I could to destroy him.
Next: A look at Nahida's writings, and how faith requires progressives to rationalize genocide in the name of God.
Image courtesy of
Chris Hall
| Literate Perversions
---
Just as an example, this very month, the Pope gave a personal blessing to the Parliamentary Speaker of Uganda, Rebecca Kadaga, who is a staunch advocate of the "Kill the Gays" legislation now causing international controversy. While there may be criticism of the Pope for this implied tolerance and even encouragement of mass murder, it is certain that the man and his office will continue to receive respect and be recognized as a moral authority by international leaders. As noted in this story by GLAAD, the Pope also recently declared same-sex marriage to be "a threat to peace." ↩