Whenever you see the mainstream media talk about "helping" sex workers, it almost invariably involves the police in some way. If you didn't realize that was bullshit before, the last couple of years of news stories should have given you some kind of inkling. Just this week, Oklahoma Daniel Holtzclaw was convicted for raping at least 13 black women while on duty. It should be painfully obvious to all but the most obtuse that going to the police is helpful for only a small fragment of United States citizens, and to many, it's highly risky. The answer to the question "Who guards the guardians?" is a plaintive "No one."
And yet, we continue to claim that massive arrests by law enforcement, such as those in Operation Cross Country are "rescues." They're not. Most sex workers that I've known were far more frightened of violence from the police than of clients. As December 17 comes up, the reality of that is something we should be keeping in mind. If you're not convinced, the infographic below is an excellent summation of the problem.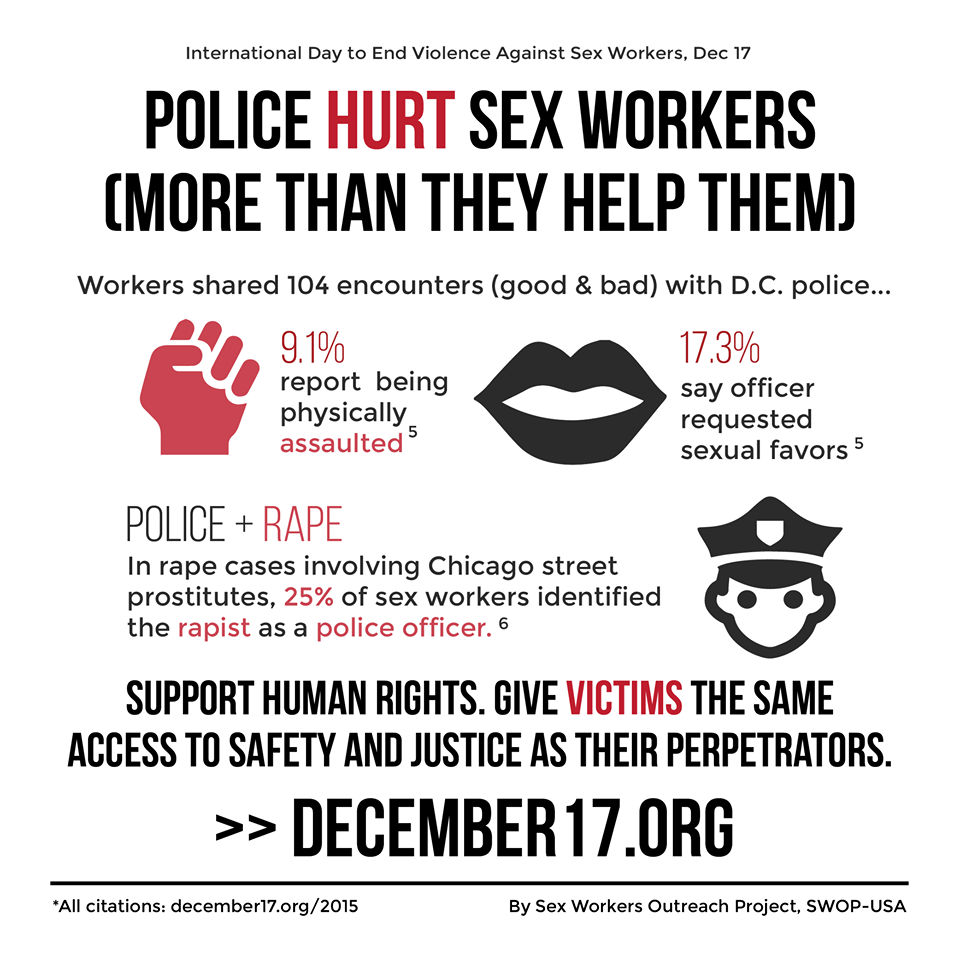 In case you can't see it, here's a thumbnail summation of it: It lists statistics based on 104 encounters with the police by sex workers in Washington, D.C. Of those surveyed, 9.1% reported being sexually assaulted by the police; 17.3% said that the police had asked for sexual favors. Additionally, in Chicago, 25% of street workers who were raped said that it was done by a police officer.
No matter what you think of sex work itself, it's unacceptable to claim that the solution involves giving police more authority over the workers.