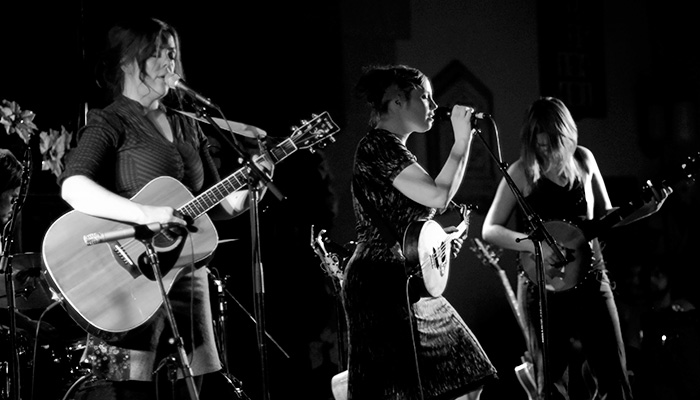 For some reason, I've had this song in my head for the entire week: The Be Good Tanyas version of Townes Van Zandt's "Waiting Around to Die." I first heard it months ago, when I started watching Breaking Bad on Netflix. The song is used to excellent effect in the third episode of the second season, "Bit By a Dead Bee."
But for some reason, it started haunting me, coming into my skull over the last week or so. I've always loved Van Zandt's version, and I always will. The beauty of this version is that like most good covers, they don't try to imitate Van Zandt. They just drill down and find the emotional core of it. It feels naked, like there's nothing standing between you and the narrator's fatalism.
"Waiting Around to Die" is about abuse: first in relationships, then through drugs. Van Zandt was legendary for his self-destruction through drug and alcohol abuse. I don't know enough about his family life to speak on how much experience he had with events like the one portrayed in the second verse.
But this is about the Be Good Tanyas, not Townes Van Zandt. I can't quite describe why it's dug so deep into my head recently; sometime songs just do that to me. This isn't a depression thing, although the matter-of-fact fatalism depicted in the lyrics and the music is a very real, very familiar thing to me. I've been mildly depressed lately, but living generally seems like something that's both good and doable. I play music compulsively as a soundtrack to my life, and sometimes a song just grabs hold and won't let go.
If I were forced to say why this one now, I would say it's that naked quality that's so compelling. There's something really beautiful about the plainness and unobscured emotion. Unlike a lot of songs that only mimic fatalism or depression, it doesn't wallow. It simply lays that sense of resignation out on the table like a hand of cards that aren't even worth a bluff any more.
This may not be Townes Van Zandt's definitive version of "Waiting Around to Die," but it's the first one I ever heard, and still the one that shows up in my playlists most often. Take a listen for comparison.