If the only way you can accept an assertion is by faith, then you are conceding that it can't be taken on its own merits. It is intellectual bankruptcy. With faith, you don't have to put any work into proving your case. You can "just believe." —Dan Barker, Losing Faith in Faith: From Preacher to Atheist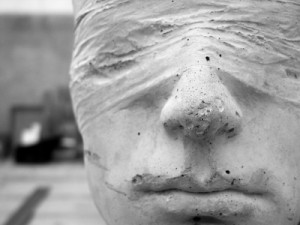 The extent to which faith compels progressive believers to blind themselves injustice so they can pretend their own ethics are backed up by divine authority is illustrated beautifully by Nahida herself, in the article that originally started my Twitter war:
[Nahida] interprets the condemnation of Sodom through a pro-queer, feminist lens as well: "My interpretation is that it was because they were rapists, not because the people they raped where of the same sex." The book's message, to her, is that "even when you don't agree with someone's decisions, you have no right to suppress the free will that was given to them by God." Therefore, she says, Muslim law is inherently pro-choice, and inherently against imposing one's religious beliefs on other people.
Whether the crime of Sodom was homosexuality, rape, or mere blasphemy, there is no way to tell that story without showing up god as a malignant, unjust thug. Nahida's supposedly pro-queer and feminist interpretation of Sodom and Gomorrah conveniently glides past the fact that according to the story, two entire cities were massacred by her god because of an attempted rape.