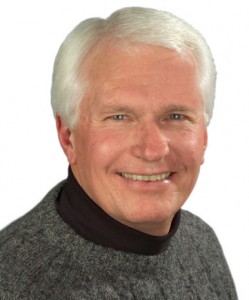 Ed Brayton calls this quote by Bryan Fischer, the notoriously vicious Director of Issue Analysis at the American Family Association, "The Dumbest Thing Ever Said." I don't know if I quite go for that: it's got some pretty stiff competition. The Reagan Administration alone provides piles and piles of political bullshit, and that only takes us up to 1988. Then you have to sift through another eight years of the George H.W. Bush years (starring Dan Quayle!), the crazed, drooling anti-Clinton paranoia of the eight years after that, and then finally the Shrub years, which may have triggered some tonic-clonic seizures as a result of all the facepalming I did in that time. Yes, the last thirty years of political culture have been heavy on the stupid, not to mention the sheer horrific. Fischer's essay, in which he argues that Muslims—and by extension all non-Christian—have no First Amendment rights really falls more properly into that second category. The really horrifying thing is how used to hearing this sort of thing I've become.
The truth is, as I have written before, Islam has no First Amendment guarantee to build mosques anywhere it wants.

This is for the simple reason that the First Amendment was written neither to guarantee freedom of religion to Muslims or Buddhists or Hindus nor to prohibit their free exercise of religion. It wasn't written about them one way or another.

It was written for one specific purpose: to protect the free exercise of the Christian religion.
Image courtesy of
Chris Hall
| Literate Perversions